| | |
| --- | --- |
| Magnetic Hematite Necklace | |
| | |
| | |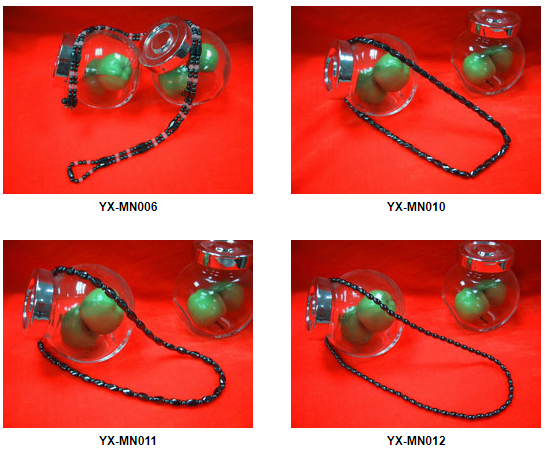 Hematite helps one sort out things in ones own mind, and can be useful for a mental "tune up". It helps memory enhancement, original thinking and technical knowledge. A calming stone, but also offers support for your hopes, dreams, wishes and desires, by encouraging you to "reach for the sun". Hematite reminds you that the only limitations that exist are those that you place upon yourself. It helps to balance out the emotions and energies between the body, mind and spirit. Not only does it dissolve negativity, but actually transforms it into the energy of Universal Love.
All these styles above are only a small part of our magnetic hematite jewelry series, if you are interested in our products, please feel free to email us for more detail info and patterns.
Other Magnetic Necklace