AlNiCo Powder
Bonded Alnico Powder Used for Magneitc Material Industry
YX series Alnico Magnetic Powder, bonded alnico powders are suitable for making various bonded alnico magnets. They have good compatibility with different kinds of composite size, such powders have high filling capacity. The strict quality control system of our plant ensures that the quality is stable and consistent.
Applications
Alnico Powder for sintered Magnets.
Alnico Powder for Bonded Magnets.
Purity convergence Magnet.
Beam Arrangement Magnet.
Magnetic bearings and braking magnet in watt-hour meters.
Telephone receivers.
Small sized motors for special purposes.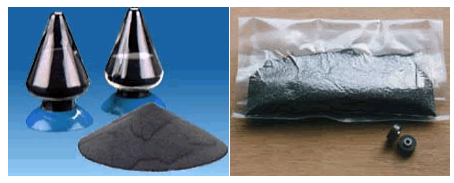 Magnetic Properties of Alnico alloy powder (minimum value)
| | | | | | | | | |
| --- | --- | --- | --- | --- | --- | --- | --- | --- |
| | | | | | | | | |
| | | | | | | | | |
| | | | | | | | | |
| | | | | | | | | |
| | | | | | | | | |
| | | | | | | | | |
| | | | | | | | | |
| | | | | | | | | |
| | | | | | | | | |
| | | | | | | | | |
| | | | | | | | | |
| | | | | | | | | |
| | | | | | | | | |
| | | | | | | | | |
| | | | | | | | | |